Sponsorships are available to purchase year round and apply to the upcoming, not ongoing, season (contributions made January 1 apply to the following year's season). For more information on each sponsorship level contact Jessica 503-702-0703 or email at brickley.jessica@gmail.com.
We are currently seeking 2019 Season Sponsors! Our annual golf tournament is the best place to get exposure for your support (the deadline for commitment is September 1 to ensure you have a presence on all marketing materials).
SEASON SPONSOR OPPORTUNITIES
Season Sponsor: Title: $2500
Season Sponsor: Banquet (0/1): $900 Dakine
Season Sponsor: Beverage (2/2): $700
Season Sponsor: Hole (4/10): $700 Airblaster, Salomon Snowboards, Nitro Snowboards/L1 Premium Goods, Treasury Wine Estates, Electric & Volcom
Contributing Sponsor: Putting Green (1): $350
Contributing Sponsor: Driving Range (0/1): $350 Brew Dr Kombucha
TOURNAMENT: RAFFLE, AUCTION & PRIZE SUPPORT
Contributions are tax deductible and make a huge difference in helping fund our season! If you can't do dollars, this is a great way to support the cause!
SILENT AUCTION: A huge driver of revenue at the tournament is our silent auction. Items are merchandised by an expert team to make them look their best.
PRIZES: We need prizes for our three winning teams (sets of 4 players) as well as prizes for other contest winners like best team uniform, longest drive, closest to the pin, etc. Prizes will be announced as winners recieve them.
RAFFLE: Usually we have two large ticket items (vary each year) and folks buy tickets. This are immensly important for raising funds.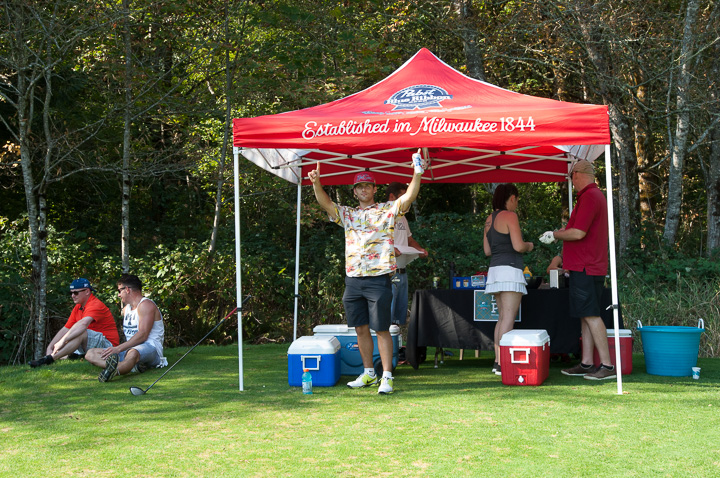 ">
SaveSave
SaveSave
SaveSave