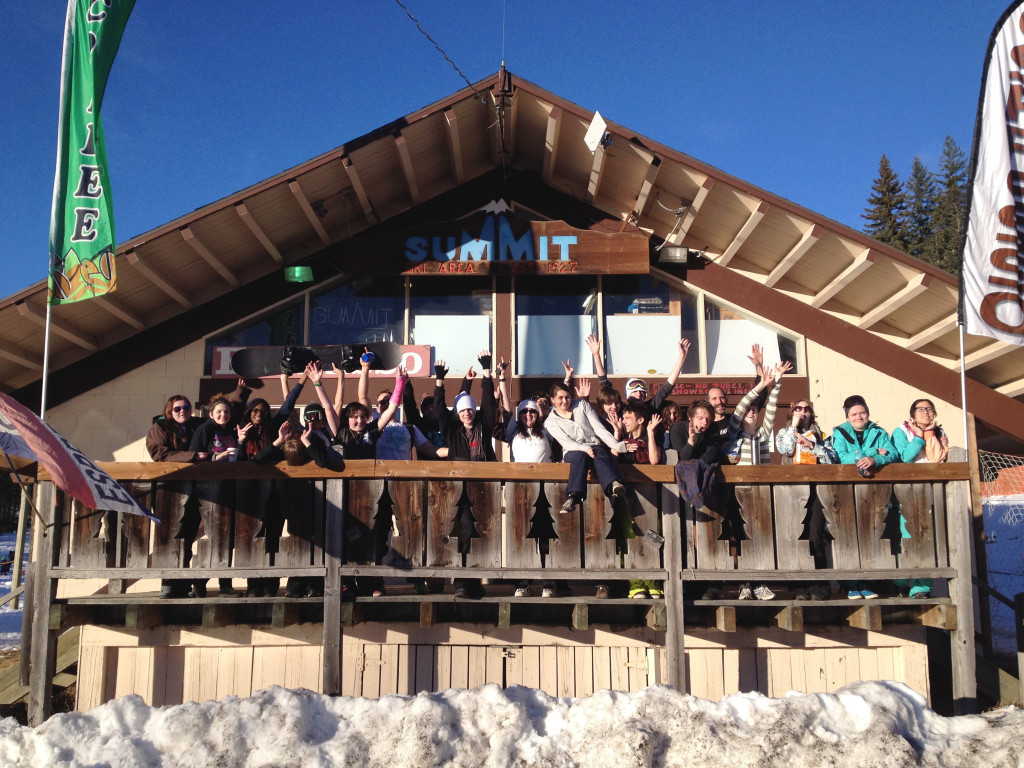 Trip number 3 of the 2013/2014 season with Trillium Charter School was all around incredible. With 18 high-school students, 6 volunteer coaches, and one all-time chapperone, Ken Gadbow, the group enjoyed great weather, awesome vibes, and a memorable day of snowboarding. With a low snow year, our first trip to the Summit ski area was testing of all riders to avoid exposed rocks, twigs, dirt and the such.
No less, the group of 18 beginners demonstrated persistence and dedication to learn the basics of snowboarding. Many students were so stoked to ride, they were running up the hill, determined to acquire the skills to ride the chair and master more terrain.
We look forward to fine-tuning these skills next trip, March 29th. Thanks to Ken at Trillium and the volunteer coaches that help bring snowboarding dreams to reality for this group of riders: Spencer F, Meleni S, Ethan F, Graham M, Alex, and Andy W.