EMPOWERING YOUTH THROUGH board sports
We partner with youth outreach organizations to create access to snow and skateboarding. Through the physical and mental challenge of this experience we empower their participants to apply this success in their everyday lives.
HELP US REACH OUR GOAL OF $10K!
We need at least 45 people to make A commitment for 2024.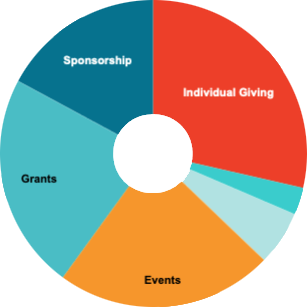 DONORS PLAY A CRUCIAL ROLE IN OUR ANNUAL FUNDING

In the last two years we have doubled our program. We brought Snowdays to Central Oregon, started a skateboarding program, and hired our first part-time staff member. This year we will be sharing what we all love through facilitating 28 trips for 440 young people.
With sustaining support from people like you, we build consistent foundational funding necessary to continue in our mission creating safe spaces for young people to push past their comfort zones to experience something new.
ALL DONORS WILL BE ENTERED INTO A DRAWING
FOR A SETUP OF YOUR CHOICE FROM SALOMON, K2, RIDE OR ARBOR AND KITS FROM 686 OR AIRBLASTER. Sign up to be a sustaining donor by 6pm PST November 30 and be entered into a drawing to win on January 2. Current sustaining donors will be eligible. Equipment will be based on availability, excludes splitboards.  US shipping only. Winners will be contacted by the email associated with their Paypal accounts.
PORTLAND: SNOWBOARDING
Sundays, January-March
Summit Pass in Government Camp
PORTLAND: SKATEBOARDING
Saturdays, July-August
Seek Camp in Brightwood
BEND: SNOWBOARDING
Wednesday afternoons January-March
Hoodoo Ski Area in Sisters
Students for our 2023 season
Partner Organizations in Portland and Bend
ENGAGE PARTICIPANTS BOTH MENTALLY AND PHYSICALLY
A day on the hill helps the brain develop new pathways to manage challenges. This success broadens horizons, changes perspective and engages their ability to take on life's hurdles.
Snowdays is a 501(c)(3) organization that is volunteer led by those passionate about the benefits of action sports.
Founded one snow day in 2004 by professional snowboarder Travis Parker and his cousin, teacher Patrick Edwards in Portland.
In our twentieth year, we have grown to offer twelve trips per season in Portland and four trips for two partners in Bend, OR.